Soaring Eagle Sacred Journeys

A Spiritual Healing Connection with Option Healthcare of Arizona and The Light and Sound Healing Ministry

8456 E. Loos Drive

Prescott Valley, AZ 86314 USA

TEL: (520) 759-2612 FAX: (520) 759-2694 E-mail: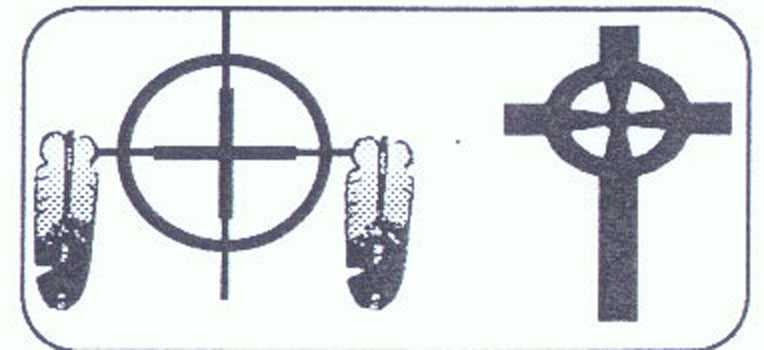 Important Travel Information & Reservation Form (click here):
ENGLAND 2000 TOUR DATES:
These tours are for 10 nights and 11 days, begin and end in London.
ENG 2: 03/29/00-04/08/00
ENG 3: 04/12/00-04/22/00
COST OF TRIP: The land portion cost of this trip is:
ENG 2: $1299

ENG 3: $1599
Each tour fee is based on double occupancy. As this trip uses B & Bs, as opposed to hotels for lodging, some limitations do exist for Singles." Every attempt will be made to accommodate a "single" suite request, but it is likely that you will have to share a room with as many as two other people. This may suggest that you attempt to travel with a friend or we will attempt to pair you with a roommate. While this trip is far from "rustic," it is very much Family style" with a relaxed, as opposed to a formal atmosphere. Any "singles" actually accommodated will have to pay an additional $200 supplement. NOTE: This trip does not include airfare to or from London. At the time of this brochure's printing (6/99) several excellent airfares are available from many U.S. and Canadian cities. Ground travel will be by minibus (15-17 passenger vehicle). Travel baggage is limited to one small suitcase/bag and a carry-on bag (recommended backpack style). Suggested clothing recommendations will be made at time of booking.
INCLUDED: All ground transportation beginning with either Heathrow or Gatwick (London) airports on arrival and through departure dates, (personal side trips excluded); all lodging accommodations at standard B & Bs and/or hotels, including English breakfasts daily (10), one lunch, one English tea, and five dinners; and all entrance fees, tour/guide fees, Chalice Well Companion fees and special event fees.
NOT INCLUDED: Items of a personal nature, such as laundry, beverages, snacks and any meals not specifically indicated above.
DEPOSIT AND PAYMENT: A non-refundable deposit of $200 is required to hold your reservation. Tour space is limited and available on a first come, first served basis. An additional payment of 50% of the balance due for your selected tour is due at least 90 days before departure, with your final payment due at least 30 days before departure. For your convenience, you may pay by check, money order or major credit card. Credit card charges will appear on your statement as "Option Healthcare." You will be advised of any single supplement fee required.
CANCELLATION: We will consider refunding a deposit, less a $100 processing fee, if your cancellation is received before 90 days of departure. Any cancellation requests within 90 days of departure are subject to a $300 cancellation fee and will be given at the discretion of Soaring Eagle Sacred Journeys. Within 15 days of departure, no refund requests will be considered. Any cancellation request must be made in writing.
MORE INFORMATION: Please click HERE for an itinerary of the tour. For general tour information contact Dr. Tony Mulberg at (888) 917-8636 or (520) 759-2612; by fax at (520) 759-2694; or by e-mail at TonyM52@aol.com. PLEASE CLICK HERE FOR A RESERVATION FORM WHICH CAN BE PRINTED OUT AND MAILED TO DR. MULBERG.
For airline ticket information, please check with us or contact your local travel agent.
Soaring Eagle Sacred Journeys Reservation Form 1 (Rev. 7/19/99)