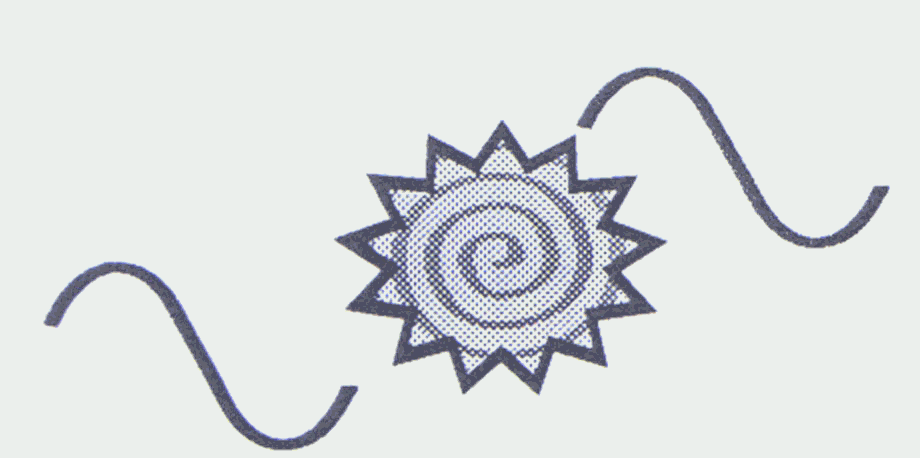 THE LIGHT AND SOUND HEALING MINISTRY
"A Church Dedicated to Spiritual Healing and Lightworkers Around the World"
"A MEMBER CONGREGATION OF THE INTERNATIONAL ASSEMBLY OF SPIRITUAL HEALERS AND EARTH STEWARDS CONGREGATIONS"
THE LIGHT & SOUND HEALING MINISTRY
The Light & Sound Healing Ministry is an active church designed to bring together healers from all the healing arts. Within the framework of this church you will find a connection with other healers of like mind, those that recognize the Divine behind all healing. The planet Earth is going through tremendous transformation at this time and many are being called to do healing work. The Light & Sound Healing Ministry is here to help spiritual healers connect with one another through a loving cooperative network of enlightened spiritual beings.
One might ask, "Why the name, The Light & Sound Healing Ministry?"
The New Testament says, "In the beginning was the Word." This refers to the Holy Sound, the Word of God." In the greater expression, this may be thought of as the Spiritual Essence of God or "Spirit" or "Holy Ghost." This is the great manifesting power of God radiating outward from the God Center. This is the Celestial Music, the primordial vibration of God. This Vibration then takes the form of Light, as God says in Genesis 1, "Let there be Light." From this we can understand that God declares it's essence first as Sound and then as Light.
All life is a reflection of this Sound and Light of God. As spiritual beings, we are created in the image of our Creator! When we touch another with our words, thoughts, our hands or our presence, we are sharing this gift of the Light and Sound. This is one way in which we share the healing essence. We simply serve as vehicles for Spirit - the Light and Sound of God!
OUR CHURCH MINISTRY
Members of this church represent people from all walks of life. Many are healers and educators by profession. This is a young ministry and there are many avenues open for your participation. For example, you may wish to lead a local group discussion on spiritual healing. You may wish to write articles and/or participate in preparing the church newsletter and journal. The church also sponsors training in various healing modalities, supports distant and local healing sessions, and provides an opportunity for networking with other spiritually like-minded individuals.
REVELATION 3:22
"He that hath an ear, let him hear what the Spirit saith unto the churches."
OUR MINISTRY'S LEGAL BASIS
The First Amendment of the U.S. Constitution guarantees the right of freedom of religion. The Light and Sound Healing Ministry is an approved Member Congregation of The International Assembly of Spiritual Healers and Earth Steward Congregations headquartered in Seattle, Washington.
ABOUT CHURCH MEMBERSHIP
The Light and Sound Healing Ministry is a non-secular religious organization dedicated to serving God by co-creating the spiritual upliftment of humanity, primarily through healing work. While the Church follows no formal religious dogma, the general consensus of church members is that all healing is spiritual by design and emanates from the God Source, manifesting through Divine Spirit. Members are pledged to uphold basic spiritual principles of truth, love, light and life.
Church members have a self-awareness of "soul – that Divine Spark of God within every living creature" and each is consciously and continually refining their personal life expression and spiritual mission. Their life reflects their personal ministry. Each is cognizant of their temporary assignment to this planet and willingly gives service. Each church member is dedicated to completing one's earthly duty and spiritual mission to the best of one's ability, according to the tools and gifts provided under their earth stewardship. As awakened spiritual beings, each honors the God Essence in all and the individual service given for the greater good of all, in accordance with the Divine Will.
Church membership is open to all who embrace these simple declarations without reservation and without regard to one's sex, color, race, other religious affiliation, sexual orientation, national or planetary origin!
Consistent with our belief that all healing is spiritual in nature, (including self-healing) every confirmed member is recognized as a "spiritual healer." The confirmation and consecration ceremonies are performed by authorized Church Clergy.
MEMBERSHIP PROCESS
Joining The Light and Sound Healing Ministry is easy. Simply complete the attached application (click here) for membership. Upon receipt and approval of your application, we will send you a Certificate of Membership. Before your recognition as a Spiritual Healer within this Church, you must complete a formal interview with a Church Cleric and the Confirmation and Consecration ceremonies must be performed.
Those wishing to prepare for ordination as a Cleric member within this Ministry may wish to enroll in our one year home study course. With successful completion of this course and approval by the Church Spiritual Director, a member may apply for ordination into the priesthood. An Ordination Ceremony is performed by the appropriate Church Cleric and a Certificate of Ordination is provided.
Additional opportunities for service in this ministry follow the Clergy Ordination. This is a healing ministry and church efforts are directed along this path.
FOR FURTHER INFORMATION
For further information, you may contact us as follows:
The Light & Sound Healing Ministry

8456 E. Loos Drive

Prescott Valley, AZ 86314 U.S.A.

Telephone: (877) 946-2455 (toll-free)

Fax: (928) 759-2694